EXECUTIVE SEARCH
TRANSEARCH International

Executive recruitment is one of the easiest things to foul up. This is why many of the leading organisations opt for retained executive search, informally known as head-hunting. Which means that they hire a consultant under an exclusive contract on a retainer basis. Such business constitutes approximately 90% of the work for TRANSEARCH International. Measured by annual revenue, TRANSEARCH is one of the top ten executive-search firms worldwide. As executive-search is a specialised niche, it is not the total revenue that defines the best companies, but their success-rate in getting the right candidates.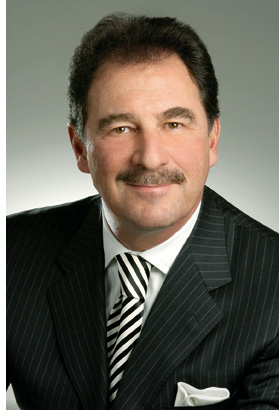 "What we want to achieve is to have
our clients say that we are doing a
great job." —Ulrich Ackermann

Ulrich F. Ackermann, Managing Partner of TRANSEARCH International in Germany explains, "Our highest priority is the quality of service and the quality of executives because, above everything else, what we want to achieve is to have our clients say that we are doing a great job. This essentially reflects in the way we reach out to the candidates, examine them, conduct the interviews and do reference checking. If you take all this together, our approach is not just one of delivering resumes, but involves a high level of due diligence.
As an organisation, TRANSEARCH is structured in a way similar to auditing firms such as Ernst & Young and PricewaterhouseCoopers. The group's holding company is headquartered in London and has 56 offices in 35 countries. The German operation has offices in Dusseldorf, Frankfurt, Hamburg, Munich and Stuttgart.
"What we do is try to work with two to three players in each sector," adds Ackermann. "And then concentrate on getting them the best talent. If you work for too many clients within one industry, you risk reducing the effectiveness of your search as you automatically run into off-limits."
As a group, TRANSEARCH International is organised by geography and industry divided into 12 practices, which include the automotive industry, board room positions (which Ackermann looks after in Germany), consumer goods and retail, energy, financial services, life sciences, logistics and supply chain, IT and consulting, travel and transport, and the public sector.
"There is a constant interaction between the consultants in each of these practice groups," explains Ackermann. "This means that when we search for a candidate for a consumer-goods company in one country, we work with consultants from our global consumer-goods practice to find potential candidates in their respective countries. For instance, at present we have an opening for a CFO in a listed company. In addition to the relevant experience, the ideal candidate should have a multicultural background and be well versed in European markets. To this end we are working with our TRANSEARCH consultants in four other countries where we think we could find a suitable candidate. For another position a colleague of mine in Shanghai is working with us for a German client who wants to fill a CFO position in his Chinese division. Our colleague in China will do the groundwork and shortlist 10 to 12 potential candidates. From that we will select three or four for the final interview with the client.
TRANSEARCH also offers a consulting service called 'Strategic Leadership Review', where it assesses a company's management organisation, appraise its leadership teams, evaluate the strengths of the individual members and benchmark the team in comparison to industry peers.
"We do this quite often on behalf of CEOs or the board," says Ackermann. "For example, if a new chairman takes over, he needs to know whether his team can achieve the company's objectives in the coming years or if he needs to make changes. Let us take the case of a company where a new CEO was installed four years ago to turn it around in terms of financials. He did that successfully; but over the next three years or so he is probably not the right person because he does not have the entrepreneurial spirit or the visionary power to take the company to the next stage. This means that now that company needs a new CEO to make this happen. So, sooner or later, the board will seek to replace him. Such leadership appraisals are also used in mergers and acquisitions where the investor or acquirer conducts due diligence not only on the financials but also on the company's human resources."
But there are limits to what an executive search firm can achieve. Ultimately, the employer needs to be seen as an attractive place to work; appealing not only in terms of financial compensation, but across a whole range of factors such as corporate culture, work-life balance, career development etc.
"These aspects are growing in importance for attracting top talent, because what we are seeing is that many of the best people are increasingly looking at the work-life balance as an important aspect of the job. As such, if the company or job does not offer a spectacular opportunity, they are less willing to move to a new location, because today the spouse and children have a bigger say in the candidate's accepting a position than was the case five or more years ago. Companies have to cope with these developments and make themselves more appealing by investing in so-called, 'employer branding' activities. Which means they have to be seen as a preferred place to work by the wider world."