PRIVATE BANKING & WEALTH MANAGEMENT
Coutts Bank von Ernst

Thomas Schmidt*, Coutts Bank von Ernst's head of private banking, says, "In general, rich want wealth management to be hassle-free. Although for everybody 'hassle-free' means something different, in the broader context and for us, it is essentially about meeting the client's needs through specific and skilful solutions. When a client comes to us and says that he or she has a particular investment need, we take it on as our responsibility and go back with the best-suited solutions or proposals on how to meet those needs. Our aim is to make this experience for our clients as effortless as possible. The other key point to remember is that one of the secrets of success in services is to under-promise and over-deliver. The worst thing you can do, especially in private banking and wealth management, is to look at the client's real or perceived need and say 'Oh, yes we can do that for you,' and then fail to deliver, or you deliver with a lot of pain and aches in the organisation. In such cases the client will feel it and be disappointed. For example, when a client asks our opinion on some niche investment in which we are not active, it is much more honest to say that we do not have that particular product and that we would help in finding a great fund or a good analyst and then go from there. We don't say 'no problem, we will come up with a portfolio proposal!' This is not our way of doing business because it will not only be a painful exercise for the bank, but in the end it will probably also be sub-standard. For instance, when advising on art investments, we look for the most qualified external source in that particular niche."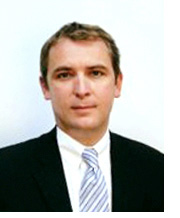 "Our aim is to make wealth
management for our clients
as effortless as possible."
—Thomas Schmidt


Successful wealth management clearly is about fulfilling expectations, building relationships and, equally important, stability. Explains Schmidt: "We are one of the oldest foreign banks in Switzerland and we combine the best of Swiss and British banking. We have our British heritage, including the British way of thinking and managing investments, which clearly gives us an advantage over our competitors, especially in investments and asset management. What is also very helpful, especially for bigger families, is our expertise in issues related to the formation and management of trusts."

These skills derive from both Coutts' traditional strengths in trusts and related services, and Bank von Ernst's historical roots as banker to wealthy Bernese families. In fact, Coutts was one of the first banks to offer clients the possibility of using trusts for wealth management. One of the earliest records of a banker giving advice on the subject is that of Thomas Coutts, the 18th century partner of Coutts Bank. He advised Harriot Mellon, his future wife, to put her money in a trust and secure it in such a way that she could maintain full control over it even after she got married. Harriot followed Thomas's advice and more than doubled her wealth by the time she passed on the trust to her chosen heir.

"Trusts are an important component of estate planning and wealth transfer to the next generation," says Schmidt. "The key element of trusts, of course, is that they are established and administered properly. This is where we have expertise—both for onshore and offshore trusts. The most important factor, clearly, is that as all clients are different, we have to understand their individual needs and what they want to achieve with their money, especially in different time frames. The clients, on the other hand, have to understand the concept of risk—not just in the academic sense, but what it implies for different types of investments. In a portfolio consisting of 100% equities, for instance, you could have periods where you could have booking losses. Experience of the last hundred years, however, has shown that despite such turbulence, you have to remain with it. So for us it is very important that our clients understand risk, both intellectually and emotionally, before deciding on the type of investment strategy to follow."